Home Ventilation Systems in Ireland


Home Ventilation Systems in Ireland

OME VENTILATION PROVIDED BY VELCO SUPPLY VALVE WITH PERMANENT air supply, delivers significant benefits:

Simple and cost effective installation
No problems caused by steam, smoke and carbon dioxide concentration
Fresh air creates a healthy atmosphere and well-being home for residents
INSTALLATION INSTRUCTIONS:
Install the valve on the surface of not more than 25-30 m² (for the size of Ø 100) and in every living room (in the bedrooms and in the living room), with other rooms (kitchen, toilets, bathrooms, dressing ...) contaminated air is removed through ventilation ducts.
Recommended installation location of the diffuser to the wall opposite the entrance door, at a height of about 220 cm from the floor upwards.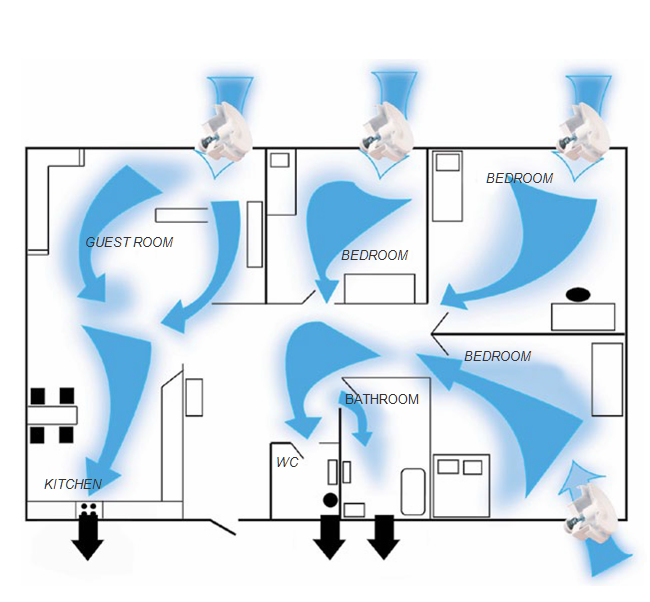 VELCO SUPPLY VALVE ADVANTAGES:
Open construction ensures the free flow of air.
Careful filtering (F9 class filter - fine filter)
Each filter contains fibers with permanent electrostatic charge, which increases the efficiency of the particle suspension;
Successfully stops the dust and pollen particles (which causes shortness of breath and cough), odor molecules as well as the health of the most dangerous mineral particles (0.0025 mm in size, which are released into the blood);
Equipped with a built-in silencer *.
Durable in different atmospheric conditions.
Ease of use.
Inlet valve equipped with a thermostat, which automatically changes the air flow depending on the outside temperature.
The thermostat fully opens the valve at temperatures above + 10 ° C and closes it at temperatures below -5 ° C.
Simple design allows you to quickly replace the filter (if necessary).
Easy assembly of both existing and newly built buildings.
10-year warranty.
There is no need for electrical installations.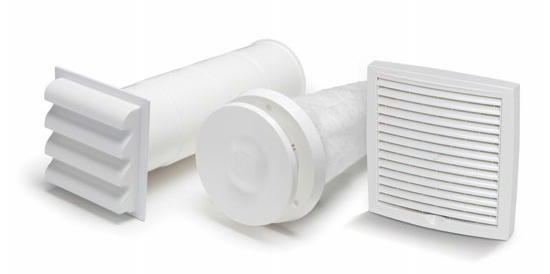 1.Remember to replace the air filter at least once a year, when the filter surface gets heavily polluted. The filter is marked with the symbol Filter VS-100th
2.Use the silencer only if necessary (if the wall with a valve is located directly on the street), since the silencer reduces the flow of air.
We provide up to 25 year warranty for most of our home ventilation systems and solutions. All our customers will get an expert advice, competitive pricing, wide product knowledge and exceptional customer service. We offer daily nationwide delivery service of our products across Ireland from our Dublin warehouse.
Please let us know if you have any questions or product inquiries. Call us on 01 4845199 or submit your request via Contact Page